My daughter had a FREAK OUT about her math homework the other night.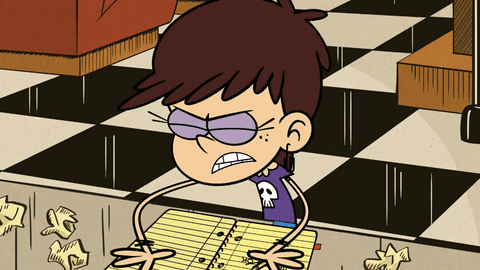 It spiraled into everything…
"I hate math!"
"Why do I have to get homework?"  
"Why does he assign homework?"  
"I don't want to do i!"
Tears were rolling down her face and she was frustrated and angry.
She doesn't get much homework and when she received it this past week, it just took its toll with all we had going on. This was the last week of soccer practice, Thursday was violin as well as her school band concert, so it left little time and there was quite a bit of homework.
I always keep in the forefront of my mind the problem between KIDS and ANXIETY. It is becoming such a MAJOR situation. We are seeing too many kids with anxiety disorder at a very young age.  We all have normal anxiety around certain situations in our life, and if we don't learn how to SELF-REGULATE from them, our anxiety can turn into a disorder. So before I brushed off this HOMEWORK FREAK OUT ISSUE,  I had to listen to find out what exactly she was so upset about.
Getting a Lower Grade
She was so concerned about getting a lower grade because of not doing her homework and that people would think she was dumb.  I listened and became very empathetic. I COULDN'T brush this off like it was no big deal.
You see, I'm an educator, I have been since 1995 and I honestly do NOT believe in homework. Yes, I do know it is important for kids to practice what they are learning in school, however there are many other authentic ways for them to do this other than lots of homework.  
At this point in her school career, homework is a big deal to her, so I couldn't brush it off like it isn't.  Honestly, I would be totally FINE if she didn't do ANY of her homework. But I can't tell her that. I want her to have great study habits and learn how to MANAGE her work and learning. However, when homework is taking more than an hour, I will pull the plug. She is only 11 and there is no reason for her to be doing homework for hours each night. 
We had a very serious conversation about homework, it's purpose, how it IS NOT supposed to reflect an academic grade on a report car.  Academic grades are supposed to reflect a child's understanding of what is being taught in the classroom. THAT IS IT! I was completely honest with her and said, "If your teacher tells me you didn't turn in any homework and that is why your grade is lower, I'm going to ask how well you understand the concepts that are being taught in class, if you are completing your class work and demonstrating understanding."  THAT IS WHAT MATTERS!"
As I candidly shared my beliefs with her, I also made sure to communicate that it's OK to focus on homework you get and also that it is OK if it doesn't get done because of life schedules.  No one is going to look back at her grades in a year and say, "Oh you got a 2 in that subject." It just doesn't happen!! We always do the best that we can do and sometimes we might not complete everything we need to.  
Our discussion was so open and honest that by the end I could see the STRESS, ANXIETY and EMOTION leave her body and she completely RELAXED. We worked for a little bit longer on her homework.  At 8:00 we shut it down.
WE DID WHAT WE COULD AND THAT WAS IT!
She felt COMFORTABLE about what she ACCOMPLISHED last week even though it wasn't COMPLETE.
As I look back at this situation, it could have gone many different ways.  There was no need for it to continue to elevate. So I had to find a way to share with her what I did without DISREGARDING her STRESS and ANXIETY. 
MY GOAL WAS TO LESSEN THE ANXIETY AND TO TEACH HER IT'S OK IF IT ISN'T GOING TO GET DONE.  
The one thing I learned from a parent talk I went to last year on TEEN ANXIETY was that we need to be EMPATHETIC to what is bothering our children because in THAT MOMENT that is THEIR WORLD.  We also need to teach them STRATEGIES to deal with CERTAIN ISSUES so they can DISSOLVE the ANXIETY on their own. 
Showing our children STRATEGIES is one way to teach and the other is to model for them ourselves. We all have ANXIETY in some form or another so when that happens, we want to be able to use STRATEGIES to ALLEVIATE our ANXIETY. When our children see us doing this, they will do the same!
How do you ALLEVIATE your ANXIETY?  Do your children MODEL you?
Living in DAILY JOY,
Lauren
For 5 FREE Self-Care Tips, join my email list here.