"The average 40-year-old laughs four times a day. Toddlers laugh over 100 times a day" (Psychology Today).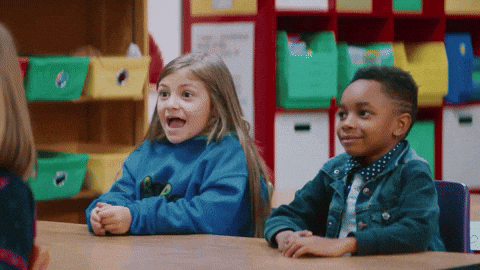 CRAZY, HUH?!  It makes sense though, when you truly observe young kids, they LAUGH a lot!! Adults, not as much! 
I recently went on an uphill adventure with two of my gals. The moment we all got in the car together, the laughing started.  I really took note that day of how MUCH laughing we did and it was A LOT! I didn't count, but it was scenario after scenario that made us laugh. Some of the scenarios were directly related to ourselves and some were based on conversations we were having.  The day TRULY was FILLED with so MUCH LAUGHTER.  
As I was driving home, I kept thinking of all the laughter and once I returned home, I STILL kept thinking about it. WHY NOT?!  It BRINGS me so much JOY. I should keep thinking about it.
A little later that day, a FEW things came up with my Hubby that frustrated me.  As I started to get mad and make up stories in my head, I consciously told myself to STOP. I kept bringing myself back to the earlier part of the day where I was LAUGHING my ASS off continually and it helped direct my attention away from the frustration I was feeling.  
It was AMAZING how much RELIVING the earlier part of the day and all the LAUGHTER diffused my anger and allowed me to let go of it.  Looking back now as I write this, that anger was about silly stuff, stuff that could have caused a fight. I'm so glad I was able to redirect my focus on something else.
I recently talked at a Mommy and Me group and one Mom asked me how we keep the JOY in our family.  I told her that I really try to find HUMOR in everything. For instance, my daughter has been playing pranks on me and while we were getting ready for school in the morning, I turned the kitchen faucet on, and water sprayed all over me.  There was tape on the bottom of it. I said, "Who put tape on the faucet?" My 11 year old said, "It worked!" and started laughing. I could have gotten angry or join in the laughter and I chose the laughter. It created a nice, calm, JOYFUL morning as we were getting ready for school.
Here is another example:  We often have issues at dinner with our children and their food. Dinner is our daughter's worst meal.  Sometimes she eats it and sometimes she doesn't. We don't live under the guidelines of, "If you eat ALL your dinner THAN you can have dessert."  We allow dessert every night although sometimes there are guidelines of what it is.  
After a weekend of CRAPPY eating I told the kids they had to eat a good amount of each food on their plate if they want dessert. They started to pout and my husband broke out in a dessert song, "More desert for me…"  It was HILARIOUS and we all started laughing. By the time dinner was over, they had eaten a good amount of food and we were all still laughing.
Does this happen all the time? NOT at all! We definitely have our NON-JOYFUL times and sometimes it is hard to climb back out of them.  However, we are much more CONSCIOUS of our behaviors and make more decisions that cause laughter on a daily basis, even when it comes to our parenting duties. 
I ENCOURAGE you to find more LAUGHTER in your daily LIFE with YOURSELF, CHILDREN, SIGNIFICANT OTHER, and FAMILY. You will notice a change in ENERGY and how much HAPPIER everyone is. 
Here is a great article on LAUGHTER and its JOY:
https://www.huffpost.com/entry/the-joy-of-laughter_b_6669278?guccounter=1&guce_referrer=aHR0cHM6Ly93d3cuZ29vZ2xlLmNvbS8&guce_referrer_sig=AQAAANKSZPaCbQVjhulPlF6jhZYrHe7cFaGj70emKSeqF5i4ixYPgX79LwclfM-pyT0NdmkG-5OVd5LShC0Al1SgzU9TzaryFLxmTWwG8tujZYy40tmoBuHSAtqR2MIrPbviKz09CDaag9pCPV1i_LsFu62SMxrF4_WLQHFC93op-Crr
Lauren
Connect with me on Facebook 
https://www.facebook.com/groups/2493853077298962/
For 5 FREE Self-Care Tips, join my email list here.