These last two weeks I have had the pleasure of chatting with Moms and Dads to find out what they are STRUGGLING with most in certain areas.  It has been very ENLIGHTENING. They have been so OPEN and HONEST. It helps me UNDERSTAND more of what people are really wanting different in their lives.
The questions I have asked are the following:
What do you struggle with most, self-care or mindset?

What are the biggest challenges in parenting?
What are the biggest challenges in your relationship?
What are the biggest challenges in your family?
If you could wave a magic wand, what would you wish for, for yourself, parenting, relationship, family?
What is your overall JOY level every day on a scale of 1-10, with 1 being none to 10 being all day?
We all STRUGGLE in these areas every day. So why not put it out there!  Talking about them is the FIRST STEP. Understanding what behaviors and patterns we are EXHIBITING that CONTRIBUTE to these CHALLENGES is the next step. 
Eventually we want to CHANGE our patterns and behaviors to help eliminate or lessen these challenges to make our lives more JOYFUL in these areas. 
Here are a few examples:
Mom #1:  This Mom was struggling with her mindset in the mornings. She has had a few situations that have occurred out of her control and have kept her out of work for an extended period of time. She wakes up every morning with that, "Ugh" feeling.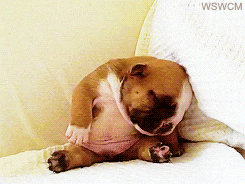 I asked her, "What brings you joy?" She said, "Cooking." Great, can you cook in the morning when you get up. This will give you something to look forward to when you wake up. Because of her boyfriend's office being where the kitchen is, that wouldn't work. So I asked that same question again. She said, "I feel good when I get dressed and put on make up as soon as I wake up."  This is GREAT!! I encouraged her to do this EVERY SINGLE DAY. It's been a couple weeks now and she has done it every morning and feels so much better!
Mom #2: This mom lives in the Philippines. How awesome to connect with people from all over the world!  After going through the list of questions, we circled back to parenting and the eating behaviors of her toddler.  She asked what I do with my kids when it comes to lack of eating. I told her about the thumbs up and thumbs down test we have our kids do.  If something doesn't look good on their plate, the rule is that they have to try it. Then they can rate it with their thumbs. Sometimes they like what it is even if it doesn't look good and they end up eating it. Sometimes they don't so we don't force them to eat it.  At least they tried it. We have been doing this for years and overall it works. Yes it drives me MAD when they don't eat any of their dinner, and at least they try new things even if they don't eat it all. This Mom was excited to try this new strategy. 
Dad #1. This was another AMAZING conversation.  I chose to circle back to this Dad's overall daily JOY level.  He struggles with that daily. We realized that his daily JOY level is high when he is spending time with his family and teenage kids; mostly on weekends.  We talked about the importance of SAVORING experiences. I recently learned this in an online class I'm taking called, "The Science of Well-Being." One of the strategies to bring more JOY and HAPPINESS into our lives DAILY is to SAVOR our EXPERIENCES that create JOY.  This means to hold on to that experience as long as possible.
HOW YOU ASK?
Take pictures so you can look at them whenever you want. 

Talk about that experience with someone and share all the details. It's amazing how much this fills your heart up with JOY. You can FEEL IT!!  

Close your eyes and replay this experience in your head like a movie.  Put yourself back into it. 
By doing these things, you will feel JOY and HAPPINESS more often and for EXTENDED periods of time. Research has shown this to be very EFFECTIVE. 
The Dad I spoke with was really excited about this and was ready to use it.  I look forward to following up with him soon and seeing how it is working.
These are all examples of how these parents are CREATING NEW PATTERNS AND BEHAVIORS with current situations that are JOY CRUSHERS to bring more JOY into their lives on a daily basis.
Anyone can do this.  It's all about being WILLING to reflect DEEPLY to see what the cause is within ourselves and to SHIFT something so that we can have more DAILY JOY in our lives!
Do you have a pattern and behavior you need to shift to create more JOY?  
Living in DAILY JOY,
Lauren
lauren@dailyjoy.us
For 5 FREE Self-Care Tips, join my email list here.